THE GUIDE TO THE ECOSYSTEM ECONOMY
We're hearing the word 'ecosystems' more and more often. While some wonder whether it's just hype, others question whether an ecosystem economy is the inevitable next step given the impact of big data and technological progress on the economy.

In the wake of waves of economic uncertainty, people are looking for stability and companies are pooling their expertise. That's how we can (co-)create trailblazing solutions for the future. In short, ecosystems are businesses that are part of a network to deliver value to customers. It's more than just hype; it's a movement.

There are many different types of ecosystem. Yet Rik reveals how they all share the same building blocks and dynamics, as well as how those blocks generate a sensitive, responsive and learning organism that delivers value in the current environment.

The result is an anti-fragile system that, when it's up and running, is sustainable – meaning that it's built to last. Every company has the building blocks to become an ecosystem. You just need to develop the momentum that will drive the engine. Every company can craft the secret power to fuel an ecosystem: 'the double flywheel'.
In his keynote 'The Guide to the Ecosystem Economy', Rik answers questions surrounding ecosystems and describes the building blocks, momentum and double flywheel. He delves into the basic rules of running an ecosystem and shows how you can translate the theory into actions and results. He combines big data, AI, genetic algorithms and customer centricity to produce an inspiring and motivational burst of energy.
What others say about Rik
David Lewis
London Business School
"Rik's real world experience in pushing the boundaries of business and exploiting technology to innovate, is invaluable to our executive participants at the London Business School. His ability to use stories to bring challenging ideas alive, educates and inspires."
Tim Orme
London Business School
"Thanks for your continued commitment to the programme over the years. I've really enjoyed working together on RFC."
Michiel Bleys
Unilever
"We had the pleasure of welcoming Rik during Unilever's Global Execution Forum, inspiring 22 markets to become co-architects of our future-fit Execution framework. Rik triggered a growth mindset and sparked the energy by providing thought-provoking angles, convincing us that waiting isn't an option. One thing that we'll immediately start integrating is Rik's NCS KPI, as we truly want to harness the power of 'staying curious': not looking at what we have, but at what it can become!"
Elke de Clerck
Rousselot
"Rik inspires, moves and makes things move. Highly recommend to invite Rik to rock&roll you into new insights. For all those looking for change and directions of change."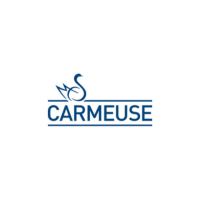 Jose Voisin
Carmeuse
"Rick is an insightful leader and great speaker who effectively inspires people about embracing Change and Digitalization."