Rik is a very unique speaker, a great storyteller, who knows how to captivate his audience throughout an event with a lot of passion, a good sense of humour and dazzling imagery. Rik tells the audience how companies, organisations and even governments can remain relevant to people and society in the turbulent times between now and 2035. Rik generously shares his knowledge, skills, years of experience in the business sector and the learnings from his many travels to the tech innovation hot spots. In doing so, he inspires his audience (on how) to get started with these new insights.
THE GUIDE TO THE ECOSYSTEM ECONOMY
Ecosystems: the innovative business model of today that offers you the opportunity to continuously innovate and invest in the future in this digital climate. In this keynote you will learn how to respond to technological developments and add value to your customers by building an ecosystem. You've already got the building blocks you need. Rik will show you how you can use them to turn your organisation into a future-proof company.
HOW TO STILL BE RELEVANT FOR PEOPLE AND SOCIETY BY 2035
According to Rik, the next 10 to 15 years will be dominated by a new society and a reformed economy. This will not just change the current context, but will also shift the ways in which companies position themselves and create value. In this keynote, Rik draws you into the lively story about the history of the future. He shares how we got here and how it affects business. Rik not only shares his expertise, but gives you the tools you need to apply this new knowledge to shape your own future.
HOUSTON, WE HAVE A PROBLEM
The innovative power of technology came with a downside. The challenges concerning privacy, data and the impact of artificial intelligence cannot be underestimated. During this keynote, Rik takes a critical look at the good, the bad and the ugly that came with the technological advancements of the last 30 years. He wraps this up in a fascinating story that doesn't necessarily emphasise the problems, but a hopeful future.
BUSINESS AGILITY: THE NEW IMPERATIVE FOR INNOVATION AND GROWTH
The world of (digital) innovation changes day by day. This means that the ways in which companies could innovate in the past no longer work in the current context. Rik illustrates this with striking examples of changemakers within the world of tech, think of Uri Levine, companies such as Tesla and the content of a compelling study on Nokia by Aalto University. You'll leave the room with new business models and practical recommendations that you can use to utilise the innovative power of your company today.
In the new normal, technological progress is accelerating quickly. As a manager, you want to keep abreast of the latest trends but how do you do that in a world that is constantly changing? And which trends truly add value to your growth strategy? In this keynote, Rik shows you what management looks like in the new normal and shares ways in which leaders can look at their company with fresh eyes. As a leader, you will start to see the opportunities for growth and new ways to add value and stand out in your industry.
AI: an opportunity or threat?
AI: an opportunity or threat? AI is Artificial Intelligence—machines doing intelligent tasks. But it's not superintelligence! Dual usage exists—good and bad. We need AI's help with complex challenges. Humans can't do it alone. Here's the deal: AI is the future. Embrace it, prepare now, and gain a competitive edge!
KEYNOTE THE GUIDE TO THE ECOSYSTEM ECONOMY
We can tread a new path to solve the problems we're now facing – it's time for ecosystems.
KEYNOTE BUSINESS AND LIFE IN THE DAY AFTER COVID-19
COVID-19 changed the economic context and customer expectations. Rik shows you how your company can turn this tipping point into a strength.
KEYNOTE MANAGERS THE DAY AFTER TOMORROW
As a manager, you shouldn't respond to all trends. Instead, set your sights on how certain advances can take your company to the next level.
What others say about Rik
David Lewis
London Business School
"Rik's real world experience in pushing the boundaries of business and exploiting technology to innovate, is invaluable to our executive participants at the London Business School. His ability to use stories to bring challenging ideas alive, educates and inspires."
Tim Orme
London Business School
"Thanks for your continued commitment to the programme over the years. I've really enjoyed working together on RFC."
Michiel Bleys
Unilever
"We had the pleasure of welcoming Rik during Unilever's Global Execution Forum, inspiring 22 markets to become co-architects of our future-fit Execution framework. Rik triggered a growth mindset and sparked the energy by providing thought-provoking angles, convincing us that waiting isn't an option. One thing that we'll immediately start integrating is Rik's NCS KPI, as we truly want to harness the power of 'staying curious': not looking at what we have, but at what it can become!"
Elke de Clerck
Rousselot
"Rik inspires, moves and makes things move. Highly recommend to invite Rik to rock&roll you into new insights. For all those looking for change and directions of change."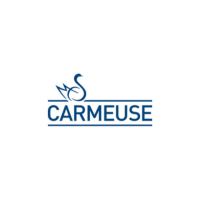 Jose Voisin
Carmeuse
"Rick is an insightful leader and great speaker who effectively inspires people about embracing Change and Digitalization."