THE GUIDE TO THE ECOSYSTEM ECONOMY
Je ziet de term 'ecosystemen' steeds vaker voorbij komen. Waarom is het niet slechts een hype? En waarom is een economie vol ecosystemen de onvermijdelijke volgende stap na de gevolgen van big data en technologische ontwikkelingen op de economie?

Na enkele schommelingen in de economie is men op zoek naar stabiliteit en bundelen bedrijven steeds meer hun krachten. Zo (co-)creëren we innovatieve oplossingen voor de toekomst. Ecosystemen zijn in feite bedrijven die als netwerk waarde leveren aan een klant. Het is meer dan een hype, het is een beweging.

Er zijn veel verschillende soorten ecosystemen. Rik onthult hoe ze allemaal dezelfde bouwstenen en dynamiek delen die van die blokken een gevoelig, responsief en lerend organisme maken die waarde levert in de huidige context. Het resultaat is een antifragiel systeem dat, wanneer het echt draait, duurzaam zal zijn (gebouwd om lang mee te gaan).

Elk bedrijf heeft de bouwstenen die nodig zijn om een ecosysteem te worden. Je hoeft alleen maar de dynamiek te ontwikkelen die de motor laat draaien. Ieder bedrijf kan de geheime kracht van een ecosysteem creëren: 'het dubbele vliegwiel'.
In de keynote 'The Guide to The Ecosystem Economy' geeft Rik antwoord op de vragen en beschrijft hij de bouwstenen, dynamiek en het dubbele vliegwiel. Hij zoomt in op de basisregels van het runnen van een ecosysteem en hoe je die theorie omzet in acties en resultaten. Hij mixt big data, AI, genetische algoritmen en klantgerichtheid tot een inspirerende en motiverende uitbarsting van energie.
Wat anderen zeggen over Rik
David Lewis
London Business School
"Rik's real world experience in pushing the boundaries of business and exploiting technology to innovate, is invaluable to our executive participants at the London Business School. His ability to use stories to bring challenging ideas alive, educates and inspires."
Tim Orme
London Business School
"Thanks for your continued commitment to the programme over the years. I've really enjoyed working together on RFC."
Michiel Bleys
Unilever
"We had the pleasure of welcoming Rik during Unilever's Global Execution Forum, inspiring 22 markets to become co-architects of our future-fit Execution framework. Rik triggered a growth mindset and sparked the energy by providing thought-provoking angles, convincing us that waiting isn't an option. One thing that we'll immediately start integrating is Rik's NCS KPI, as we truly want to harness the power of 'staying curious': not looking at what we have, but at what it can become!"
Elke de Clerck
Rousselot
"Rik inspires, moves and makes things move. Highly recommend to invite Rik to rock&roll you into new insights. For all those looking for change and directions of change."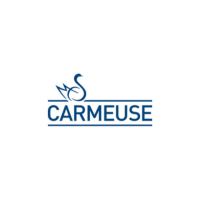 Jose Voisin
Carmeuse
"Rick is an insightful leader and great speaker who effectively inspires people about embracing Change and Digitalization."