Business Agility: The New Imperative
For Innovation and Growth
 In deze keynote focust Rik, zich op het belang van wendbaarheid in het bedrijfsleven en een kader bieden voor organisaties om zich aan te passen en zich te ontwikkelen in het licht van ontwrichting en verandering.
Innovatie in The Twilight Twenties, hoe doe je dat? In deze keynote deelt Rik vanuit zijn eigen rijke ervaring als C-level manager in globale organisaties in Red Ocean markten. Op die manier maakt hij een aantal basisbegrippen over innovatie, die onveranderlijk zijn, begrijpelijk voor iedereen. Daarna schetst hij hoe de context waarin bedrijven aan innovatie moeten doen, sterk veranderd is. Verder deelt hij inzichten over de impact die dit heeft voor innovatie binnen bedrijven en hoe zij toch nog innovatief kunnen zijn. 

Dit doet hij deels door pakkende voorbeelden te schetsen. Zo haalt hij pakkende voorbeelden aan over tech grootheden als Jack Ma, bedrijven als Tesla, werpt hij een scherpe blik op de zin en onzin van oude modellen als Porter's 5 en verklaart hij onderliggende dynamieken aan de hand van de Red Queen Theory (Alice in Wonderland) uit de biologie. De conclusie? Een aantal modellen die gebruikt kunnen worden om aan constante innovatie te doen en een aantal aanbevelingen die elk bedrijf sowieso kan omarmen.
Wat anderen zeggen over Rik
David Lewis
London Business School
"Rik's real world experience in pushing the boundaries of business and exploiting technology to innovate, is invaluable to our executive participants at the London Business School. His ability to use stories to bring challenging ideas alive, educates and inspires."
Tim Orme
London Business School
"Thanks for your continued commitment to the programme over the years. I've really enjoyed working together on RFC."
Michiel Bleys
Unilever
"We had the pleasure of welcoming Rik during Unilever's Global Execution Forum, inspiring 22 markets to become co-architects of our future-fit Execution framework. Rik triggered a growth mindset and sparked the energy by providing thought-provoking angles, convincing us that waiting isn't an option. One thing that we'll immediately start integrating is Rik's NCS KPI, as we truly want to harness the power of 'staying curious': not looking at what we have, but at what it can become!"
Elke de Clerck
Rousselot
"Rik inspires, moves and makes things move. Highly recommend to invite Rik to rock&roll you into new insights. For all those looking for change and directions of change."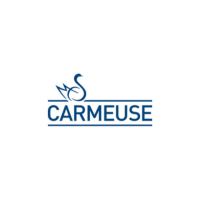 Jose Voisin
Carmeuse
"Rick is an insightful leader and great speaker who effectively inspires people about embracing Change and Digitalization."