How to still be relevant
for people and society
in 2035
Tijdens deze keynote wordt onderzocht hoe bedrijven op korte en lange termijn waarde voor hun klanten kunnen creëren en tegelijkertijd hun eigen duurzame bedrijfsdoelstellingen kunnen verwezenlijken. De keynote biedt praktisch advies voor bedrijven die een duurzaam concurrentievoordeel willen creëren in de economie van de toekomst.
Rik is er meer dan ooit van overtuigd dat de komende 10 tot 15 jaar een uniek momentum zijn (The Twilight Twenties), waarin het oude langzaam zal uitdoven, een nieuwe samenleving en economie vorm zal krijgen en bedrijven het nieuwe meemaken. Rik bouwt deze keynote als een verhaal over de geschiedenis van de toekomst. Hoe zijn we hier beland en wat waren de dynamieken die het heden hebben bepaald? Hoe gaat het vanaf hier verder? En wat betekent dat voor bedrijven en de mensen die een bedrijf maken?

In de afgelopen tien jaar heeft Rik tijdens de vele honderden keynotes, blogs, columns en boeken constant bewezen dat hij als geen ander kan voorspellen hoe mens, maatschappij en de business omgeving gaan evolueren. Die evolutie is niet per se lineair of ontstaan dankzij een hype, het is altijd een dynamische storm van vele factoren die op elkaar inwerken. Vaak volgden de voorbeelden maanden of zelfs jaren later.
Rik zoomt dan ook nooit in op slechts één enkel aspect, zoals technologie, HR, customer centricity of een bepaald onderdeel van de value chain. Geen van deze aspecten heeft zin zonder het verband met de andere, aangezien industrie grenzen vervagen of verdwijnen en value chains ingrijpend veranderen. Bedrijven moeten meebewegen en willen zich anders positioneren. Daarom wil Rik ze meenemen in het verhaal 'Hoe nog relevant te zijn voor mens en maatschappij in 2035'.

De keynote is altijd op maat van het event, de industrie, het publiek of de context. Daarnaast is het een levendige en energieke sessie. Het is ook praktisch ingesteld om jou de handvatten te geven die jij nodig hebt om ook in de toekomst waarde toe te voegen aan jouw klanten of organisatie.
Zo hanteert Rik de oude Japanse techniek die Shu-Ha-Ri heet: Shu staat voor het begrijpen van de basics (Managers The Day After Tomorrow)
Ha voor experimenteren (The Ecosystem Economy)
Ri voor het gebruiken van al je nieuwe kennis om je eigen toekomst te ontwerpen. 
Verder zit de keynote vol met beklijvende beelden als 'The Surfer Mindset', verrassende verwijzingen naar bekende films, series en boeken en een gezonde dosis humor. Nooit een saai moment met Rik.
Wat anderen zeggen over Rik
David Lewis
London Business School
"Rik's real world experience in pushing the boundaries of business and exploiting technology to innovate, is invaluable to our executive participants at the London Business School. His ability to use stories to bring challenging ideas alive, educates and inspires."
Tim Orme
London Business School
"Thanks for your continued commitment to the programme over the years. I've really enjoyed working together on RFC."
Michiel Bleys
Unilever
"We had the pleasure of welcoming Rik during Unilever's Global Execution Forum, inspiring 22 markets to become co-architects of our future-fit Execution framework. Rik triggered a growth mindset and sparked the energy by providing thought-provoking angles, convincing us that waiting isn't an option. One thing that we'll immediately start integrating is Rik's NCS KPI, as we truly want to harness the power of 'staying curious': not looking at what we have, but at what it can become!"
Elke de Clerck
Rousselot
"Rik inspires, moves and makes things move. Highly recommend to invite Rik to rock&roll you into new insights. For all those looking for change and directions of change."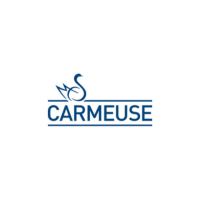 Jose Voisin
Carmeuse
"Rick is an insightful leader and great speaker who effectively inspires people about embracing Change and Digitalization."