Houston, we have a problem
Shaping the future: navigating digital disruption, polarization, and climate collapse with the Power of Storytelling.
In deze keynote neemt Rik het publiek mee langs 30 jaar digitale disruptie. Enerzijds om de uitdagingen voor de mensheid te belichten. Anderzijds om te concluderen dat we inderdaad met een gigantisch probleem zitten dat we zelf veroorzaakt hebben. Er is namelijk geen Houston om ons te redden, omdat we zelf Houston zijn.

De komst van tweeweg communicatie had een ongeziene keerzijde voor de menselijke geschiedenis en we staan er wellicht te dicht bij om de ontstellende gevolgen al ten volle te kunnen inschatten. In deze keynote praat Rik over het goede, het slechte en het lelijke wat wij allen met technologie hebben veroorzaakt. Zo spreekt hij over dubbelzinnige begrippen als disruptie, artificiële intelligentie, privacy, de bestorming van het Capitool, kleinkinderen en Mark Zuckerberg… Op zijn eigen gedurfde, provocerende en tegelijkertijd sterk relativerende wijze. Rik fileert zowel de ongeleide digitale disruptors als de slaapwandelende incumbents, de tech generatie, de oude captains of industry en de vele hypes of the day. Rik zet alles even op losse schroeven en werpt een scherpe blik op de huidige (digitale) context.
Hij slaagt erin om populaire cultuur vlotjes te verbinden aan de keerzijden van de technologische ontwikkelingen die we gewend zijn. Zo benoemt hij The Upside Down uit Stranger Things, literatuur als Lord of the Flies Hooked, literatuur zoals Lord of the Flies, de kunst van Magritte, de teksten van The Beatles en anekdotes over persoonlijke ontmoetingen met Alexander Nix en Sir Tim Berners Lee. Dit verpakt hij in een ongewoon boeiend verhaal dat even heel slecht dreigt af te lopen, maar dan ineens toch uitermate hoopvol vooruit blikt naar de volgende 30 jaar.

Hij legt de focus namelijk niet alleen op de immense problemen, maar legt de nadruk juist op de kracht van storytelling om het menselijke brein zo te activeren. Neuroscience leert ons immers dat het vertellen van verhalen ons kan helpen om complexe problemen te begrijpen, met anderen te verbinden en de manier waarop we met elkaar en de planeet omgaan te veranderen.

'Houston, we have a problem' is als een schilderij van Breugel: levendig, rijkelijk, vol ontdekkingen. Het is tegelijkertijd een sterke en zeer positieve call to action. De klok tikt immers gestaag verder…
Wat anderen zeggen over Rik
David Lewis
London Business School
"Rik's real world experience in pushing the boundaries of business and exploiting technology to innovate, is invaluable to our executive participants at the London Business School. His ability to use stories to bring challenging ideas alive, educates and inspires."
Tim Orme
London Business School
"Thanks for your continued commitment to the programme over the years. I've really enjoyed working together on RFC."
Michiel Bleys
Unilever
"We had the pleasure of welcoming Rik during Unilever's Global Execution Forum, inspiring 22 markets to become co-architects of our future-fit Execution framework. Rik triggered a growth mindset and sparked the energy by providing thought-provoking angles, convincing us that waiting isn't an option. One thing that we'll immediately start integrating is Rik's NCS KPI, as we truly want to harness the power of 'staying curious': not looking at what we have, but at what it can become!"
Elke de Clerck
Rousselot
"Rik inspires, moves and makes things move. Highly recommend to invite Rik to rock&roll you into new insights. For all those looking for change and directions of change."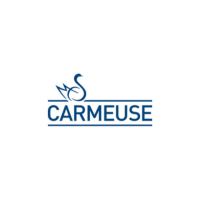 Jose Voisin
Carmeuse
"Rick is an insightful leader and great speaker who effectively inspires people about embracing Change and Digitalization."