"Time corrodes both content and structure. Today, faster than ever before."

What is the best strategy for the digital world? How can you deal with unpredictability? How is it possible, both as an entrepreneur and as an enterprise, to keep in sync with the outside world, the world of technology and the world of the consumer?  Where do you focus your attention? Which of the countless possibilities do you explore? How can you redesign your company to make it sustainably relevant? Which technological wave do you need to surf? What do you have to build up and what do you have to tear down?
"It is a feature of our rapidly changing world that there is no longer a single answer to any of these questions. The moment you give one, you already need to think about how you can best modify it. It is impossible to work with a prefab design when developing a strategy for the digital world. You need to build systematically, block by block, adjusting and amending as you go, so that you can keep up with the changing fashions and opportunities of the day." (Managers The Day After Tomorrow)


The questions that Rik wanted to answer in his book are more relevant than ever before as the changes in the outside world and those of the consumer are more devastating than we could ever have imagined in 2018. The waves of change are not only driven by technology, but are being amplified by the disruptive force of a virus that has killed the world as we have known it for many decades in just a couple of weeks. And that has created room for a completely new world of unknown ecosystems, business models and customer behaviour.

In this keynote Rik re-visits his book and re-defines what management should be like for Managers in this New Day After Tomorrow.
What others say about Rik
David Lewis
London Business School
"Rik's real world experience in pushing the boundaries of business and exploiting technology to innovate, is invaluable to our executive participants at the London Business School. His ability to use stories to bring challenging ideas alive, educates and inspires."
Tim Orme
London Business School
"Thanks for your continued commitment to the programme over the years. I've really enjoyed working together on RFC."
Michiel Bleys
Unilever
"We had the pleasure of welcoming Rik during Unilever's Global Execution Forum, inspiring 22 markets to become co-architects of our future-fit Execution framework. Rik triggered a growth mindset and sparked the energy by providing thought-provoking angles, convincing us that waiting isn't an option. One thing that we'll immediately start integrating is Rik's NCS KPI, as we truly want to harness the power of 'staying curious': not looking at what we have, but at what it can become!"
Elke de Clerck
Rousselot
"Rik inspires, moves and makes things move. Highly recommend to invite Rik to rock&roll you into new insights. For all those looking for change and directions of change."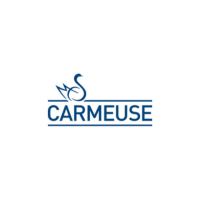 Jose Voisin
Carmeuse
"Rick is an insightful leader and great speaker who effectively inspires people about embracing Change and Digitalization."