Business Agility: The New Imperative
For Innovation and Growth
 In this keynote, Rik focuses on the importance of agility in business and provides a framework for organisations to adapt and thrive in the face of disruption and change.
It's hard to know where to begin when rewriting the rule book in the Twilight Twenties. Based on his wealth of experience as a C-level manager at global companies in Red Ocean markets, Rik showcases a number of basic principles in innovation that stand the test of time. He also illustrates how the context in which companies have to innovate has drastically changed. Rik shares his insights into the impact this has had on innovation within companies and how they can continue to blaze a trail. 

To do this, Rik provides a few compelling examples including tech pioneers like Jack Ma and companies like Tesla. He scrutinises the good sense and nonsense of old models like Porter's 5 and explains underlying trends using the Red Queen Theory (Alice in Wonderland) in biology. To conclude, Rik suggests various models that can be used to stay on the cutting edge as well as recommendations that every company can embrace.
What others say about rik
David Lewis
London Business School
"Rik's real world experience in pushing the boundaries of business and exploiting technology to innovate, is invaluable to our executive participants at the London Business School. His ability to use stories to bring challenging ideas alive, educates and inspires."
Tim Orme
London Business School
"Thanks for your continued commitment to the programme over the years. I've really enjoyed working together on RFC."
Michiel Bleys
Unilever
"We had the pleasure of welcoming Rik during Unilever's Global Execution Forum, inspiring 22 markets to become co-architects of our future-fit Execution framework. Rik triggered a growth mindset and sparked the energy by providing thought-provoking angles, convincing us that waiting isn't an option. One thing that we'll immediately start integrating is Rik's NCS KPI, as we truly want to harness the power of 'staying curious': not looking at what we have, but at what it can become!"
Elke de Clerck
Rousselot
"Rik inspires, moves and makes things move. Highly recommend to invite Rik to rock&roll you into new insights. For all those looking for change and directions of change."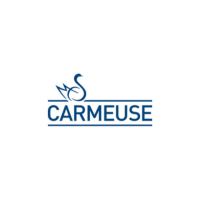 Jose Voisin
Carmeuse
"Rick is an insightful leader and great speaker who effectively inspires people about embracing Change and Digitalization."