How to still be relevant
for people and society
in 2035
Which explores how businesses can create short and long term value for their customers while also achieving their own sustainable business objectives. The keynote provides practical advice for businesses looking to create sustainable competitive advantage in the economy of the future.
Rik is convinced that the next 10 to 15 years will be a unique period in time (The Twilight Twenties) in which the old will slowly fade away, a new society and economy will take shape and companies will experience the new. In this keynote, Rik shares a story about the history of the future. How did we get here, and what were the dynamics that shaped the present? Where do we go from here? And what does that mean for companies and the people who shape them?

In the past ten years, Rik has consistently proven (through his books, columns, blogs and during many keynotes) that he can predict how people, society and the business environment will evolve. This evolution is not necessarily linear or created thanks to a hype, it is always a dynamic storm of many factors that interact. The examples often followed months or even years later.
Rik therefore never zooms in on just one single aspect, such as technology, HR, customer centricity or a specific part of the value chain. None of these aspects make sense without taking their connection to the others into account, as industry boundaries blur or disappear and value chains change dramatically. Companies have to adapt and want to reposition themselves. Rik wants to include them in the story 'how to still be relevant to people and society in 2035' to show them how to do so.

The keynote is always tailored to the event, industry, audience or context. In addition, it is a lively, energetic and practical session to give you the tools you need to add value to your customers or organisation in the future.
For example, Rik uses the old Japanese technique called Shu-Ha-Ri: Shu stands for understanding the basics (Managers The Day After Tomorrow):
Ha for experimentation (The Ecosystem Economy) and
Ri for using all your new knowledge to shape your own future. 
Furthermore, the keynote is full of captivating images such as 'The Surfer Mindset', surprising references to well-known films, series and books and a healthy dose of humour. There's never a dull moment with Rick.
What others say about Rik
David Lewis
London Business School
"Rik's real world experience in pushing the boundaries of business and exploiting technology to innovate, is invaluable to our executive participants at the London Business School. His ability to use stories to bring challenging ideas alive, educates and inspires."
Tim Orme
London Business School
"Thanks for your continued commitment to the programme over the years. I've really enjoyed working together on RFC."
Michiel Bleys
Unilever
"We had the pleasure of welcoming Rik during Unilever's Global Execution Forum, inspiring 22 markets to become co-architects of our future-fit Execution framework. Rik triggered a growth mindset and sparked the energy by providing thought-provoking angles, convincing us that waiting isn't an option. One thing that we'll immediately start integrating is Rik's NCS KPI, as we truly want to harness the power of 'staying curious': not looking at what we have, but at what it can become!"
Elke de Clerck
Rousselot
"Rik inspires, moves and makes things move. Highly recommend to invite Rik to rock&roll you into new insights. For all those looking for change and directions of change."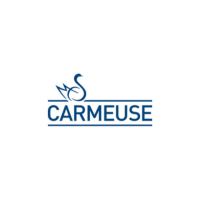 Jose Voisin
Carmeuse
"Rick is an insightful leader and great speaker who effectively inspires people about embracing Change and Digitalization."